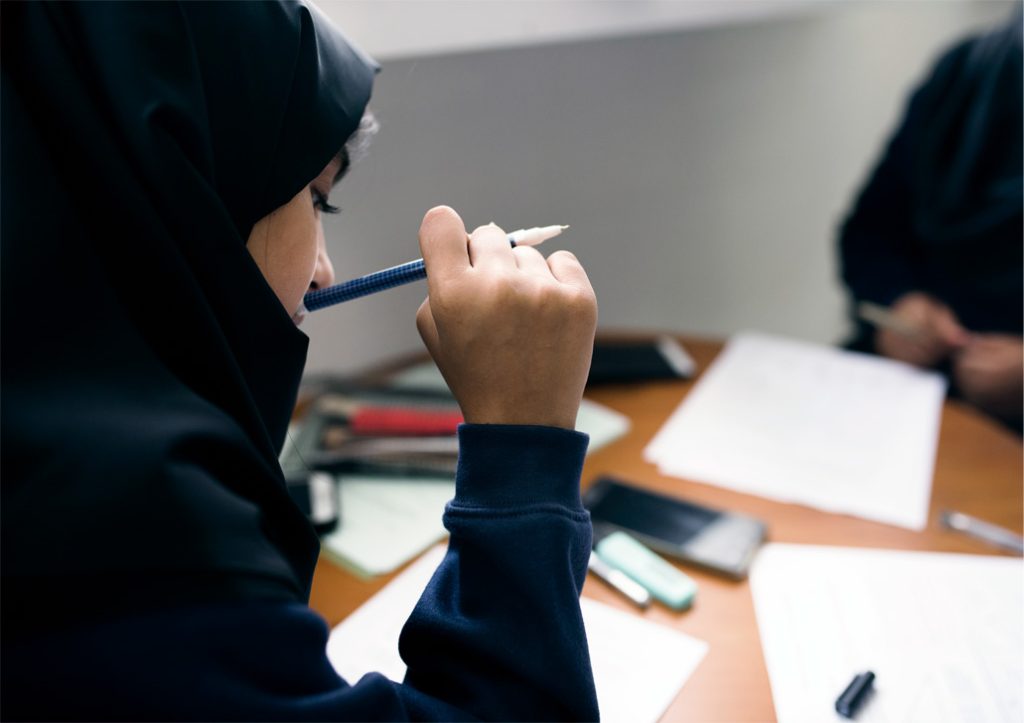 Our team comprise of International and local consultant, trainers and the opportunity to network with industry leaders.
We get teachers; we are teachers. We know what works in classrooms and what works for our students. We understand their challenges and we seek to alleviate them.
Each of us brings expertise to everything we do. But most importantly, we share that knowledge with all around us – our team, our clients and especially our teachers.

Our training programs cover three key dynamics in the World of Business;
Logistics and Supply Chain Management is the most sort after program in the world and we are very excited in delivering them to you. Procurement, Logistic Management, Supply Chain Management programs will help you to understand complex networks in simple form. Talk to us, be the next disruption in your field.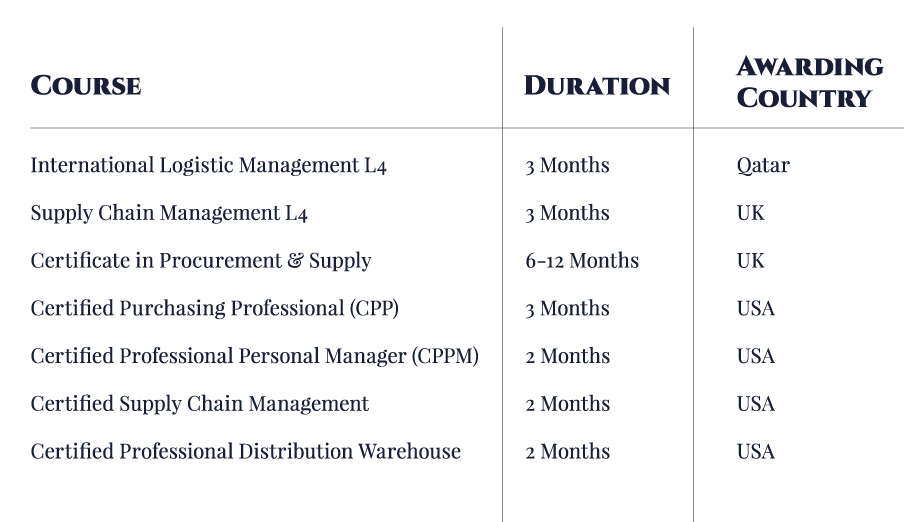 International Logistic Management L4
Supply Chain Management L4
Certificate in Procurement & Supply
Certified Purchasing Professional (CPP)
Certified Professional Purchasing Manager (CPPM)
Certified Supply Chain Management 
Certified Professional Distribution Warehouse
3 Months
3 Months
6-12 Months
3 Months
2 Months
2 Months
2 Months
Do you aspire to be a Corporate Leader, Entrepreneur?
Our programs are designed to help you achieve your dreams in the World of Business. Our formula to business success is based on Human Values, Respecting each other's ideas and increased networking skills.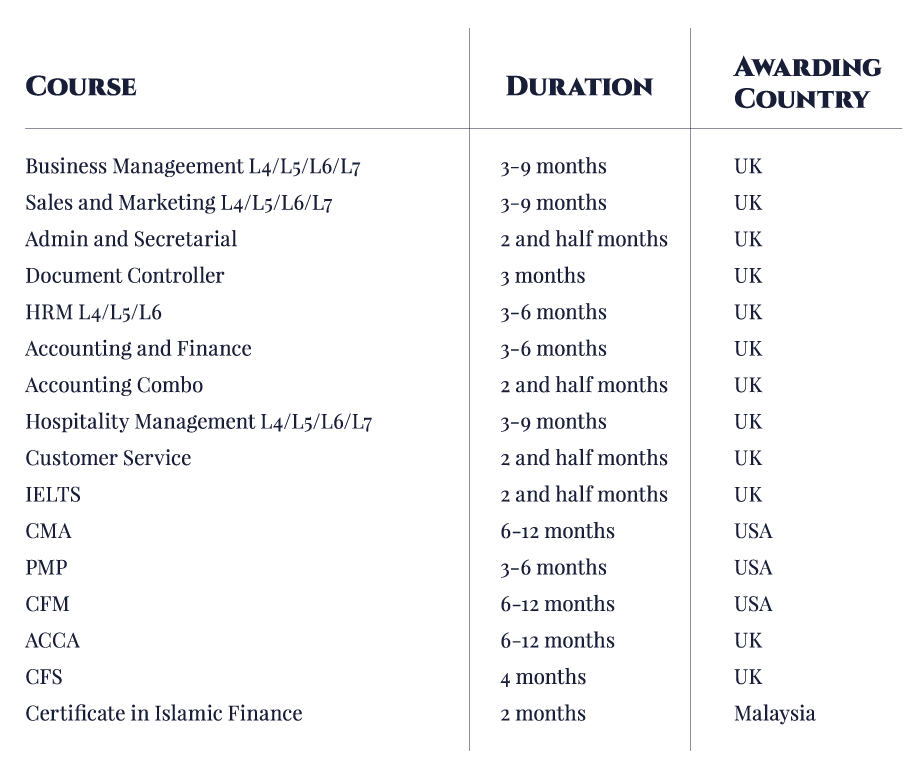 Business Management L4/L5/L6/L7
Sales and Marketing L4/L5/L6/L7
Admin and Secretarial 
Document Controller
HRM L4/L5/L6
Accounting and Finance  
Accounting Combo
Hospitality Management L4/L5/L6/L7
Customer Service 
IELTS
CMA 
PMP
CFM
ACCA
CFS
Certificate in Islamic Finance 
3-9 months
3-9 months
2 and half months 
3 months
3-6 months
3-6 months
2 and half months 
3-6 months
2 and half months 
2 and half months 
6-12 months 
3-6 months
6-12 months
6-12 months
4 Months
2 months
UK
UK
UK
UK
UK
UK
UK
UK
UK
UK
USA
USA
UK
UK
UK
Malaysia
Are you good at seeing patterns? Fancying numbers and codes? Good at cryptography? Got a great eye for details and architectural patterns? Our programs will sharpen those above skills you possess, make you prudent and prepare you for the industry!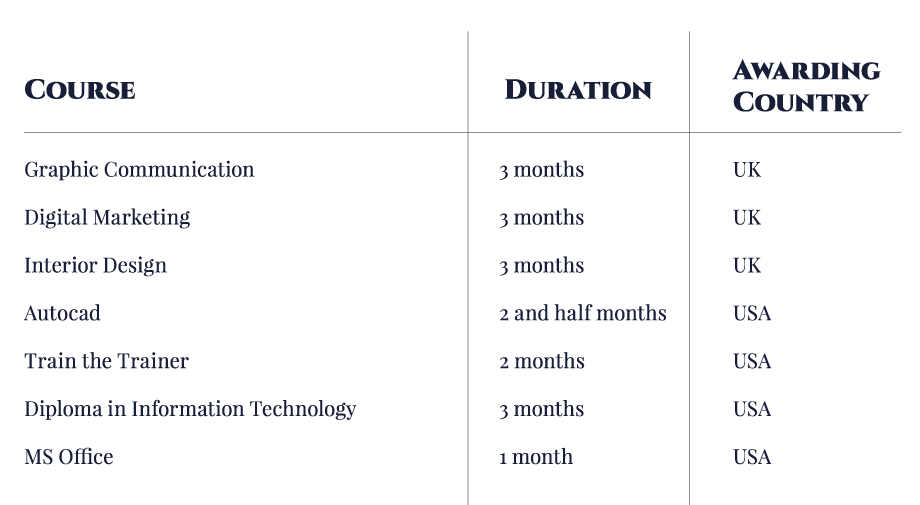 Graphic Communication
Digital Marketing
Interior Design 
Autocad 
Train the Trainer 
Information Technology
MS Office
3 months
3 months
3 months
2 and half months 
2 months
3 months
1 month
Frequently Asked Questions
Please provide us the valid QID or your Passport Copy. English efficiency is a must since the trainings are conducted in English Language. 
The fees for training differ from program to program. To know extensively about the fees, please contact our hotline or send us a formal request through one of the forms above and one of our counsellors will reach out to you!
Please visit our modern learning studio at Workinton Alfardan Centre in Grand Hamad Street, Doha. The Centre can be reached through Metro-Gold line, Souq Waqef Station (Exit to Al-Ghanem Bus station) and submit your documents. If you prefer submitting it through emails, send us a scanned copy of your QID or Passport copy with the application form and email us to admissions@berkeleyqa.com